Blue Apron
2018 Holiday Gift Guide
The 19 essential holiday gifts for anyone
who eats...which is everyone.
Creative Direction & Art Direction
Golden. Glowing.
Gifts Galore.
Winter afternoon sun, holiday dinner fun.
Baking.
Cake-ing.
Holiday Cookie
Making.
Sugar & chocolate & icing, oh my!
Old traditions.
New kitchen additions.
The festive breakfast.
The happiest hour.
Cheddar makes everything better.
Cider mulling.
Chocolate melting. Bread baking.
Candles flickering.
Stars shining. Dreidels spinning.
Stock simmering.
Enjoy the sights, sounds, scents, and tastes of this holiday season - relax and leave the gift curation to us.
The Blue Apron Marketplace is where all of our favorite
Blue Apron exclusive items and favorite delicious collaborations can be purchased.
It's hard to say "Bah, Humbug," to deals like these.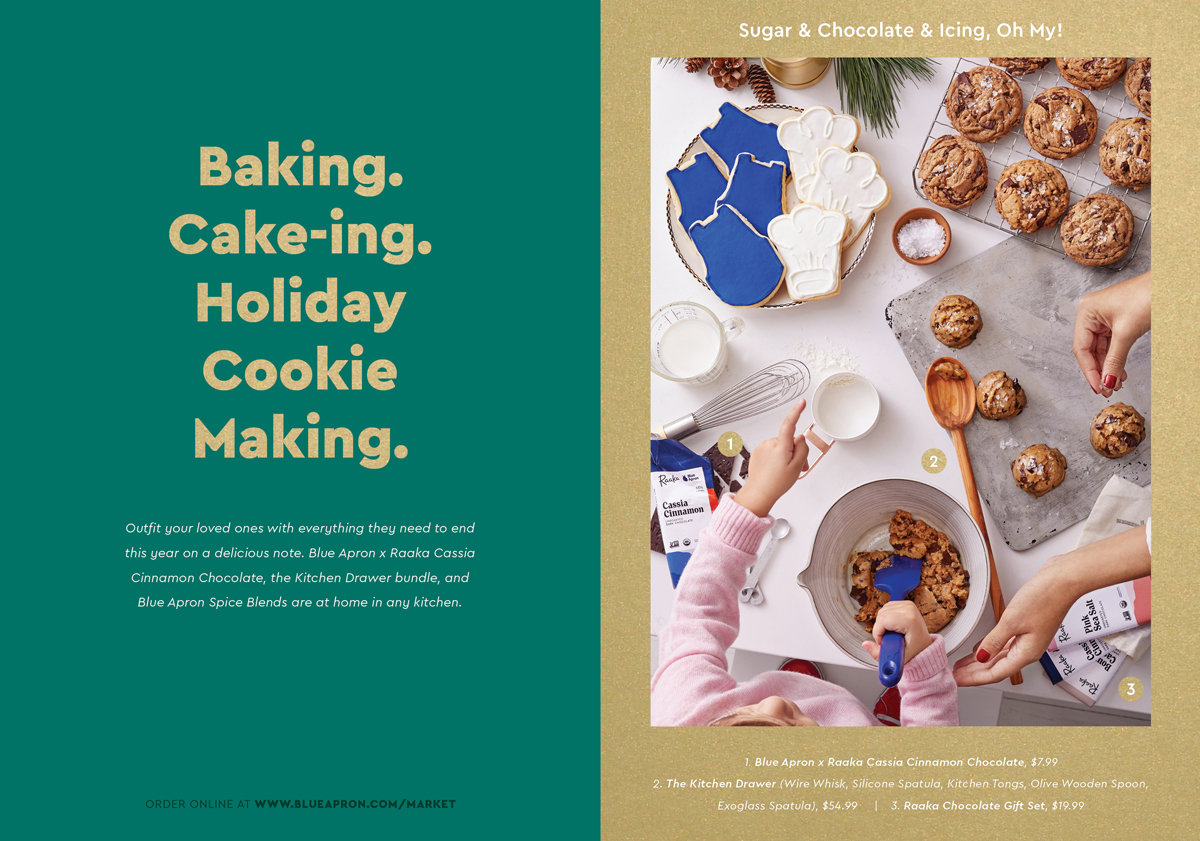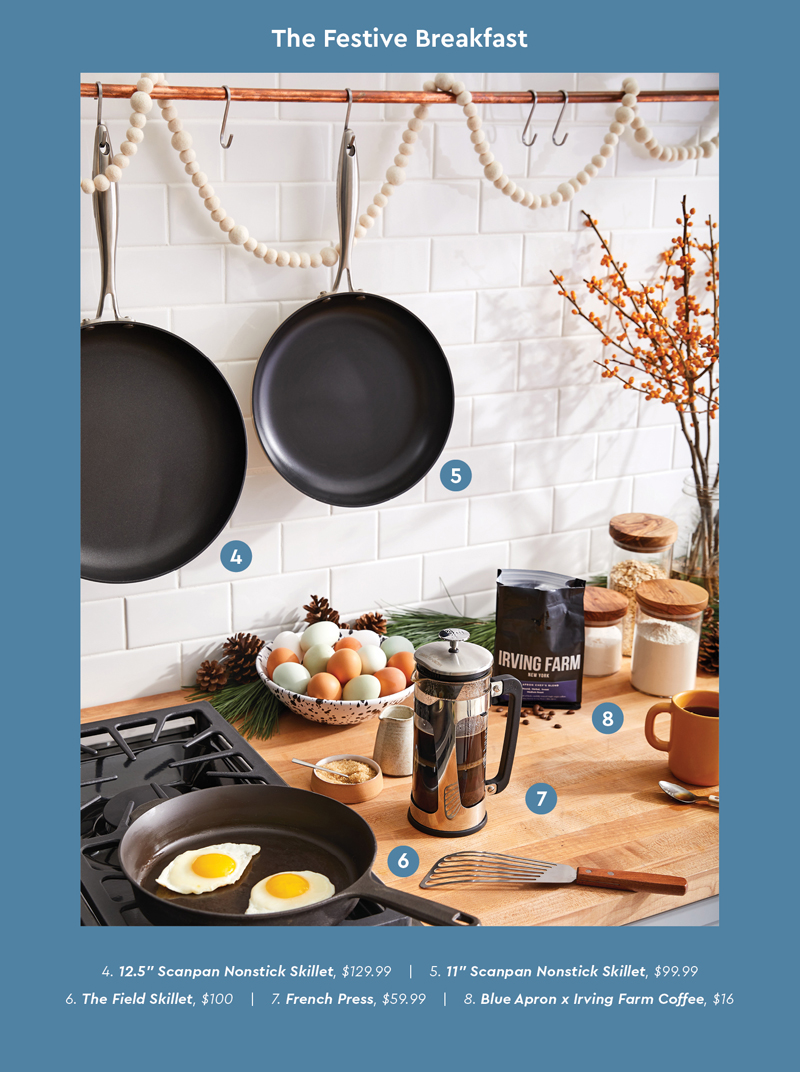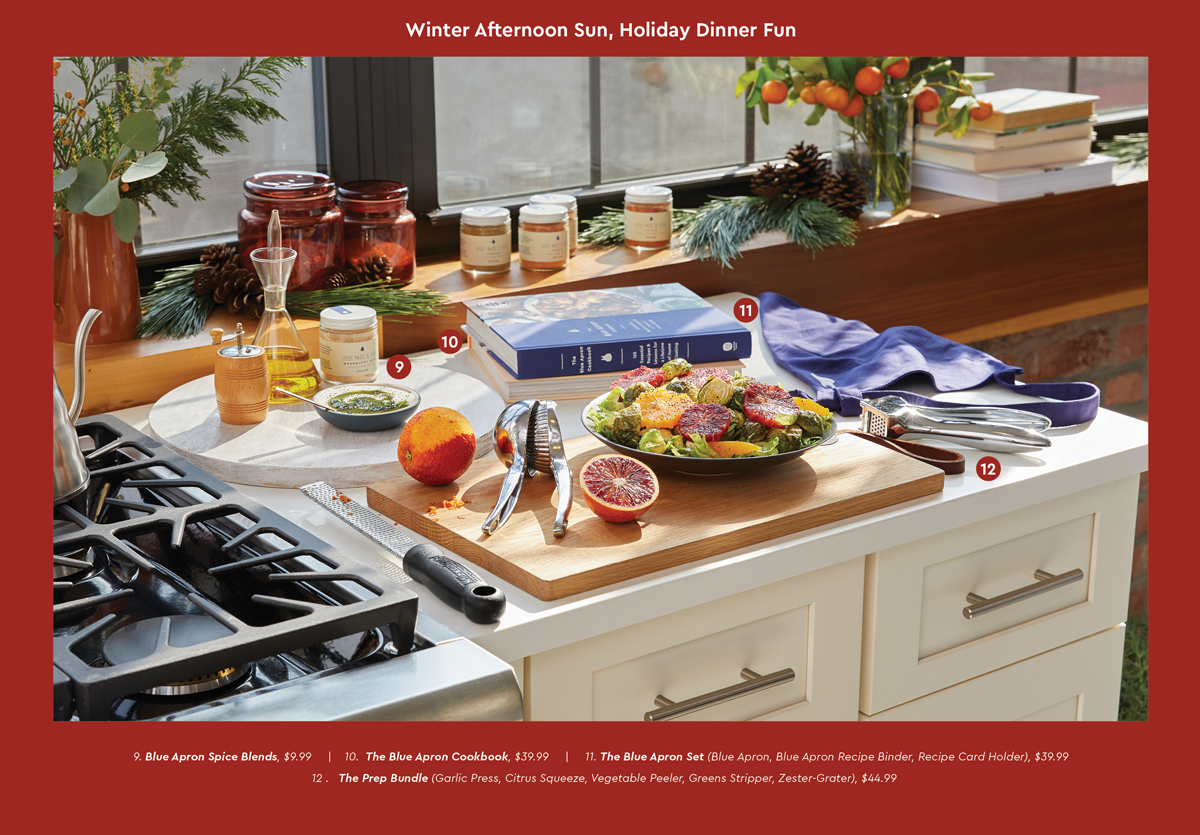 Executive Creative Direction:
Stephan Hoefnagels
Creative Direction:
Laura Mechling
Art Direction:
Laura Mechling & Devin Kelly
Design:
Devin Kelly
Copy:
James Molloy & Sarah Richter